From concept to completion, Kaurus can offer you a service based on our expertise and experience in collaboration with you, to design the solution that best serves your needs.
We can offer solutions covering everything from a total isolation room for audio professionals to a full lecture theatre auditorium or cinema to DCI standards. Lighting, Automation and Seating.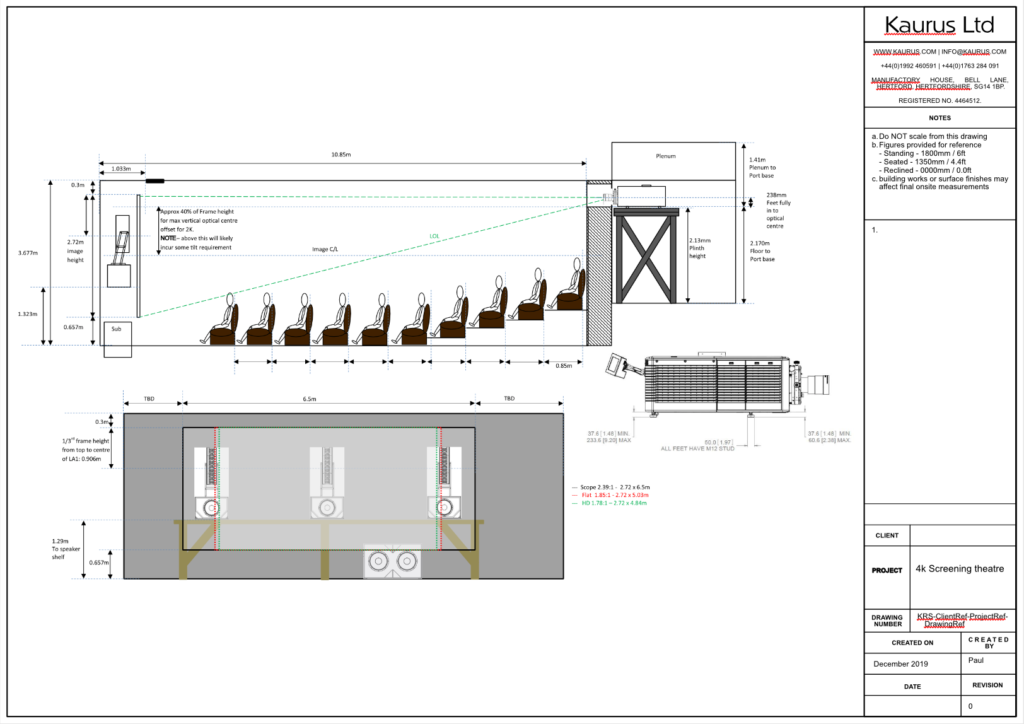 Kaurus have the resources and experience in image and sound to deliver a solution to specification, budget and timescale.
Sketching out a design with you that works both technically and aesthetically to fit in with your vision.
Technologies change over time and Kaurus ensures we look at all available options that best fit your remit and budget.
In projection terms that might be Xenon, Mercury, laser Phosphor or pure RGB Laser.
In sound terms we may look at offering speaker systems with traditional cone drivers or ribbon based, analogue or D Class amplification, home market processing or Pro Cinema processing for Digital Cinema package presentations.
Post Production facilities may need a colour critical grading suite or VFX review room. Both of these lay at the heart of what we understand the finer details of and will help to design, cost, build and equip.
here is some stuff thats leads onto \/ \/
From concept to completion Kaurus will work  in collaboration with you to design the solution that works both technically and aesthetically 
If your facility has its own technical team, we can discuss how best to approach the installation for you, with you or help plan you taking control of that install.